A Managed Security Service Provider (MSSP) is an organization like Clearnetwork that provides outsourced security services for its customers.  The rapid evolution of the cybersecurity threat landscape and the growing need for cybersecurity expertise means that many companies lack the resources to secure and protect their own networks and systems against cyber threats.  By partnering with an MSSP, an organization gains access to the cybersecurity expertise and capabilities that they require.
What an MSSP is Not
An organization can partner with a number of different third-party service providers.  Before selecting an MSSP it is important to understand how their services differ from other offerings.
MSSP vs. MSP
Managed Service Providers (MSPs) and Managed Security Service Providers (MSSPs) are both external organizations that enable an organization to outsource some of their IT operations.  This enables a company to fill vacant positions and cost effectively-scale its operations.
The major difference between an MSSP and an MSP is an MSSP's focus on cybersecurity.  While an MSP may provide some security services (or even incorporate an MSSP arm), an MSSP is fully focused on providing security functionality and expertise.
MSSP vs. MDR
MSSPs also differ from Managed Detection and Response (MDR) providers.  An MSSP is primarily focused on managing and monitoring a customer's network and cybersecurity.  If an incident is detected, it may be passed on to the client to remediate.
An MDR provider, on the other hand, is focused on the detection and response of cybersecurity incidents.  An MDR provider may provide active threat hunting and will support an organization's efforts in remediating cybersecurity incidents.
Comparing different types of security services? Check out our blog post comparing SIEM vs MSSP vs MDR vs SOCAAS
What Services Can an MSSP Provide?
An MSSP can support an organization at any stage of its security journey and with any of its cybersecurity needs.  Some examples of services that an MSSP may provide include:
Policy Creation: The first step in developing a cybersecurity program is creating the policies and procedures that define how it will operate. An MSSP can help to design and implement a cybersecurity program that meets an organization's unique needs.
SOC as a Service: A Security Operations Center (SOC) is the team responsible for monitoring an organization's network and systems and investigating and responding to potential security incidents. Providing a 24/7 SOC is a common service offering for MSSPs.
Security Management: Cybersecurity solutions, like firewalls and security information and event management (SIEM) solutions are most effective when configured, managed, and operated by a professional. An MSSP can provide outsourced management of an organization's complete cybersecurity deployment or specific services, such as a managed firewall.
Incident Response: A cybersecurity incident within an organization's network requires a rapid response by trained cybersecurity professionals. An MSSP will have at least one incident response team on staff, ready to help their clients in the event that their services are required.
Compliance Support: Many organizations are subject to an ever-growing number of data protection regulations that require them to properly secure sensitive data, implement security controls, and regularly demonstrate compliance. Partnering with an MSSP gives an organization access to a compliant security stack and support in data collection and report generation for compliance assessments.
Vulnerability Assessments and Penetration Testing: Vulnerability assessments and penetration tests are designed to proactively identify gaps in an organization's cybersecurity so that they can be closed before they are exploited by an attacker. An MSSP may offer vulnerability assessment and penetration testing services as part of their offerings to help improve their clients' cybersecurity posture.
Benefits of an MSSP
Partnering with an MSSP provides an organization with access to a broad range of services, including everything from "full service" cybersecurity management to a la carte services.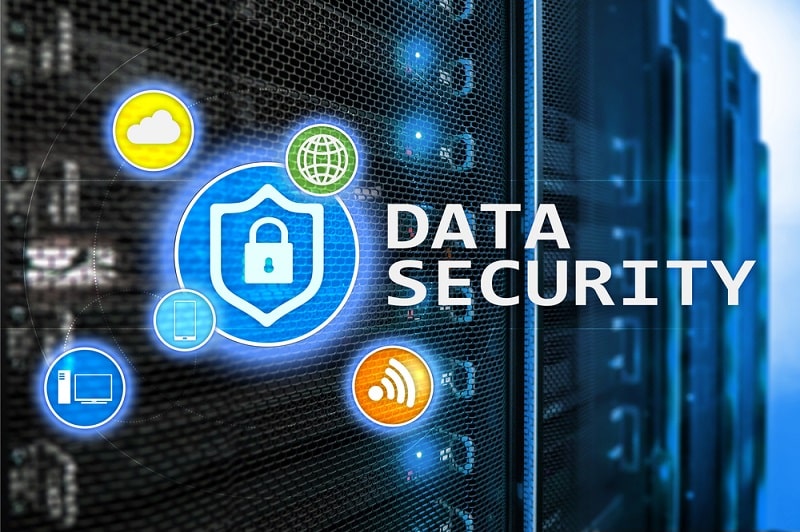 Taking advantage of these services can help an organization to solve a number of common cybersecurity challenges and reap significant benefits:
Expanded Security Team: The cybersecurity industry is experiencing a significant skills gap, making it difficult for organizations to attract and retain the cybersecurity talent required to effectively protect themselves against cyber threats. Partnering with an MSSP enables an organization to fill any gaps within their security team or to replace it entirely.
Access to Cybersecurity Specialists: Companies regularly need access to specialized skill sets (such as cloud security, digital forensics, etc.), but these specialists can be rare and difficult to find. An MSSP has the ability to retain this talent in-house and can provide an organization with access to a required expert when needed.
Round-the-Clock SOC: Cyberattacks are not limited to standard business hours, and operating a 9-5 SOC means that attackers have a significant window to do damage while the SOC is not operational. 24/7 SOC services are a common MSSP service offering and ensure that an organization's network is constantly monitored and protected against cyber threats.
Rapid Incident Response: Rapid response to security incidents is essential to minimizing their impact and cost to the organization. If a company does not have an in-house incident response team, the delays associated with finding a service provider to deal with an incident can come with a heavy price tag.  An MSSP's incident response teams are immediately available to their customers, minimizing the time that an attacker has access to the organization's network and systems.
Increased Security Maturity: Many organizations lack the cybersecurity maturity required to defend themselves against the current cybersecurity threat landscape, and achieving that level of security can be difficult and expensive. With an MSSP, an organization can deploy a mature security stack – managed by cybersecurity experts – much more quickly than would be possible in-house.
Lower Cost of Security: Strong cybersecurity can be expensive with costs including cybersecurity professionals' salaries, security appliances, licensing fees, and more. An MSSP can spread these costs over their entire clientbase, enabling their customers to achieve a high level of security at a fraction of the price of doing so in-house.
Solution Configuration and Management: Deploying, configuring, and maintaining cybersecurity solutions can be complex, and a simple issue can render their protection void. An MSSP handles all of this for its customers, ensuring that all solutions are configured and managed by experts.
Regulatory Compliance Support: Data privacy laws are growing more numerous and complex, and it can be difficult to translate from a regulation's text to the required security controls, processes, and procedures. An MSSP will have deep expertise in applicable regulations and experience in designing security to achieve compliance and demonstrating this fact to auditors.
Access to Threat Intelligence: The cyber threat landscape evolves rapidly, and protecting against the latest threats requires an understanding of the current state of security. An MSSP will have access to threat intelligence and internal research that they use to inform their protection of clients' environments.
What To Look For in an MSSP
After deciding that an MSSP is a good choice for security, the next step is identifying a vendor that can meet an organization's security needs.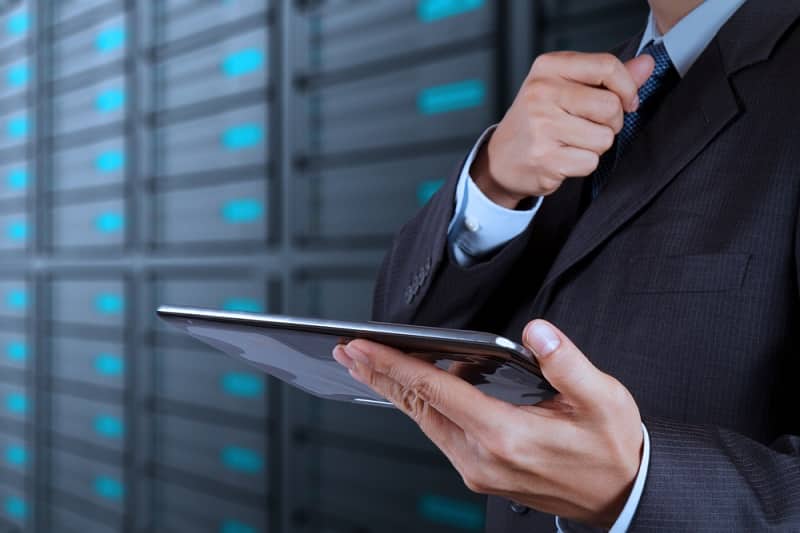 The space of potential security service providers is crowded, and it can be difficult to determine which one is the best fit.  Some things to consider when selecting an MSSP include:
Required Service Offerings: MSSPs offer a range of different services, and the available services can vary from one provider to the next. An important first step in selecting a service provider is ensuring that they are capable of meeting an organization's cybersecurity needs.
Service Level Agreements: An MSSP is a crucial service provider as a cybersecurity failure can cause significant damage to an organization. An MSSP's services should be backed by service level agreements (SLAs) outlining exactly what they will provide.
Customer Testimonials: When evaluating MSSPs, request testimonials from their customers. If an MSSP can't point to at least one satisfied customer, they are probably not a great choice for managing your organization's security.
Security Maturity: Some MSSPs have been operational for years, while others are just starting out. Partnering with an established MSSP with years of experience maximizes the probability that it will actually be capable of protecting the organization in the long run.
Operational Transparency: An organization shouldn't have to blindly trust that their MSSP is properly protecting its IT infrastructure. An MSSP should be transparent about its capabilities and operations to enable potential customers to make informed decisions.
Rapid Protection Deployment: Cybersecurity is not an area where a gap in service coverage is not a significant issue. Before partnering with an MSSP, verify how quickly they are capable of deploying their security and how long it will be until it is actually effective.  Some systems based on machine learning and artificial intelligence may require a learning period of several months before providing adequate protection.
Support for Growth: Partnering with an MSSP is a long-term commitment, and it is essential that the MSSP is capable of supporting the business as it grows. Check that the MSSP has the ability to scale as needed and has support for any environments that the organization may use in the future (cloud, IoT, etc.).
Industry Expertise: Cybersecurity needs can vary from industry to industry, especially in terms of regulatory compliance requirements. When evaluating an MSSP, verify that they have experience protecting companies and meeting regulatory requirements in your organization's particular industry.