What is a SIEM?
Security information and event management (SIEM) solutions began as a centralized log aggregation solution.  A SIEM solution would collect log data from systems across the organization's network, making it possible for an organization to monitor its network from a single, centralized location.

Over time, SIEM solutions have evolved to be a complete threat management platform.  In addition to collecting log information, a SIEM will subject it to data analytics and machine learning to extract actionable alert data.  These alerts will then be prioritized and presented to analysts, enabling them to take rapid action to further investigate and remediate them.
What Features Does a SIEM Provide?
A SIEM solution acts as a log and threat management solution.  In order for a SIEM to do its job, it needs to offer the following capabilities:
Log Aggregation and Management: A SIEM should collect the log data from systems across the entire organization. This is the foundation for the SIEM's operations and provides vital contextual data for identifying and responding to cybersecurity incidents.
Event Correlation: Most events, in isolation, can be dismissed as false positives or legitimate operations. SIEM solutions correlate multiple related events, making it possible to identify cyberattacks based upon this aggregated data.
Data Analytics and Machine Learning: Identification of cybersecurity incidents requires the ability to detect trends and deviations from the norm. After collecting log data from across the enterprise, a SIEM will apply data analytics and machine learning algorithms to convert the raw data into usable intelligence.
Centralized Configuration and Management: A SIEM solution provides a single pane of glass user interface for security teams. This makes security management more efficient and enables more rapid and effective incident detection and response.
Threat Classification and Triage: Cybersecurity solutions will all produce alerts and logs based upon their individual viewpoints. A SIEM solution aggregates this data and triages and prioritizes alerts, enabling security teams to focus on the most probable and impactful threats first.
Selecting a SIEM Tool
A SIEM solution is one of the most important components of an organization's security architecture.  When evaluating SIEM solutions, it is important to consider them based upon the following criteria:
Functionality: A SIEM platform should be an all-in-one log and threat management platform. If a SIEM solution lacks the features described above, it doesn't adequately support an organization's cybersecurity program.
Cost: SIEM solutions can vary dramatically in cost and may have different licensing options (such as standalone hardware versus a service-based model). The right solution depends on an organization's budget and unique needs.
Usability: A SIEM platform is the tool that a security team uses to manage the organization's cybersecurity. For this reason, user-friendliness is a crucial component of a SIEM solution.
Scalability: Different SIEMs are designed for different organizations. A large enterprise should use a solution designed for its use, not one intended for small or medium size businesses.
Integration: A SIEM solution is designed to integrate with an organization's entire security deployment. The more solutions with which a SIEM can connect to out-of-the-box, the easier it will be to configure and deploy the SIEM solution.
Based on these features, Clearnetwork recommends Alienvault UTM as a solid SIEM solution.
What are the benefits to Managed SIEM?
A SIEM solution is a vital component of an organization's cybersecurity infrastructure.  However, using the SIEM to its full potential can be complicated and expensive for an organization to do in-house.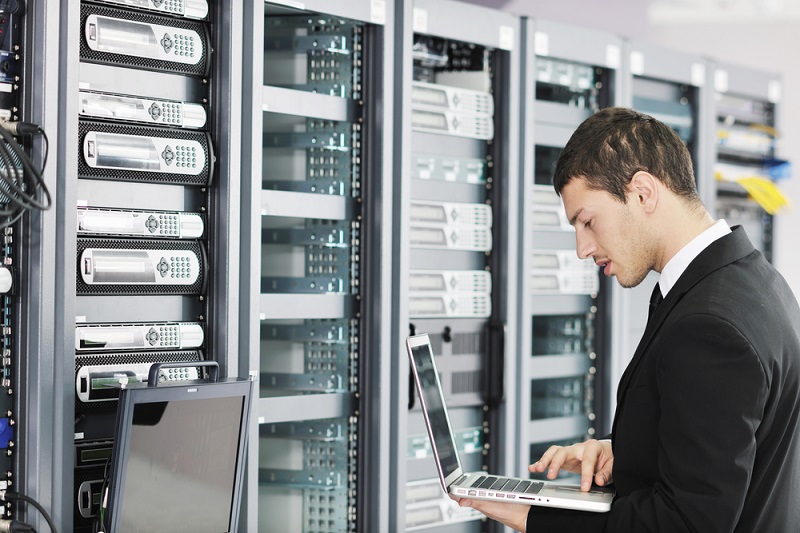 Managed SIEM services provide an alternative where organizations partner with a third-party provider for their managed SIEM services. Such a partnership provides a number of advantages, such as:
Expanded Security Team: The current cybersecurity skills gap means that many organizations lack the ability to fully staff their security teams. This means that an organization may not have the personnel required to extract maximum value from its SIEM solution.  A managed SIEM provides an organization with access to the skilled personnel required to effectively protect its network and systems.
Round-the-Clock Monitoring: Cyberattacks do not only occur during business hours, and 24/7/365 network monitoring is essential to protecting against cyber threats. A managed SIEM provider will have a round-the-clock security operations center (SOC), enabling it to provide continuous protection to an organization's network.
Specialized Expertise: Like any tool, SIEM solutions can have a learning curve, and analysts may take some time to be able to use the tool effectively. A managed SIEM provider will be staffed with cybersecurity professionals that are very comfortable with its SIEM solution, enabling it to provide maximum value and protection to its customers.
Outsourced Configuration and Maintenance: Deploying, configuring, and maintaining a SIEM solution can be time-consuming and require specialized cybersecurity knowledge and expertise. A managed SIEM provider will take over these duties and have them performed by experts.
Decreased Total Cost of Ownership (TCO): SIEM solutions can carry significant costs in terms of hardware/software, licenses, etc. A managed SIEM provider can take advantage of multitenancy in their SIEM solution to distribute these costs across its entire client base.  This enables an organization to achieve the same level of protection at a fraction of the cost of an in-house solution.
Rapid Deployment: A SIEM needs to be integrated with an organization's entire security infrastructure, which can be complex and time-consuming. A managed SIEM provider will have an onboarding process that enables their SIEM to be integrated and protecting the organization more rapidly than is possible with an in-house solution.
Why Clearnetwork?
Clearnetwork offers managed SIEM services – using Alienvault UTM – as part of its suite of managed security services.  Selecting Clearnetwork as your service provider provides access to top-quality SIEM management and the ability to consolidate all managed cybersecurity services under a single provider due to Clearnetwork's broad portfolio of services.