No two organizations are the same. Optimize your security operations center model to meet your needs.
The security operations center (SOC) is the heart of your organization's cybersecurity framework. As the centralized location for threat detection, risk mitigation, and incident response, your SOC is the single most important factor in your overall security capabilities.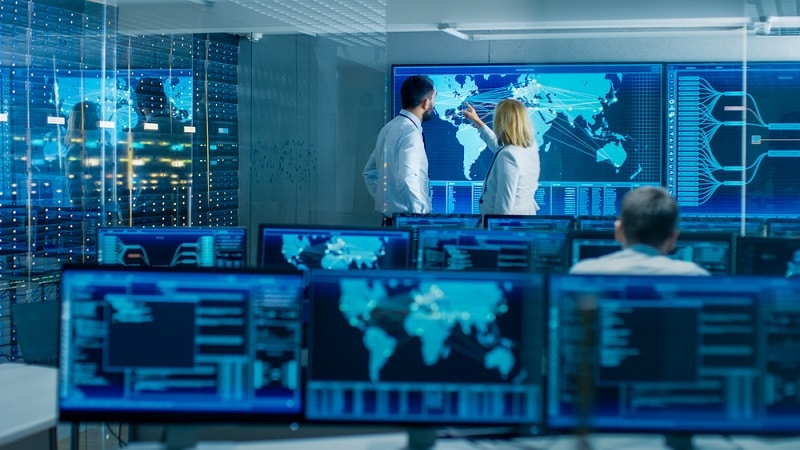 But no two organizations have the same underlying infrastructure, regulatory requirements, or budget, so SOC needs vary. As a result, there is no "one-size-fits-all" approach to SOC deployment and optimization.
In a recent study, Gartner identified five different models for deploying and maintaining security operations centers. Each of these models feature unique characteristics – some are best-suited to large enterprises, while others are ideal for small and mid-sized organizations.
Your choice of SOC model will significantly impact the success of your security policies. Some of these models involve significant lock-in, putting pressure on leaders, executives, and stakeholders to pick the right model from the start.
5 Security Operation Center Models Compared
We're going to cover each of the five security operations center models currently in use in full detail, and explain the use cases for each one. These guidelines should inform your decision to choose a vendor whose offering matches the needs of your organization.
SOC-as-a-Service
SOC-as-a-Service (SOCaaS) solutions are decentralized, cloud-based portals that connect your company infrastructure to an off-site monitoring and event response team. The virtual, cloud-connected approach has become increasingly common as businesses pour support into remote operations and staff.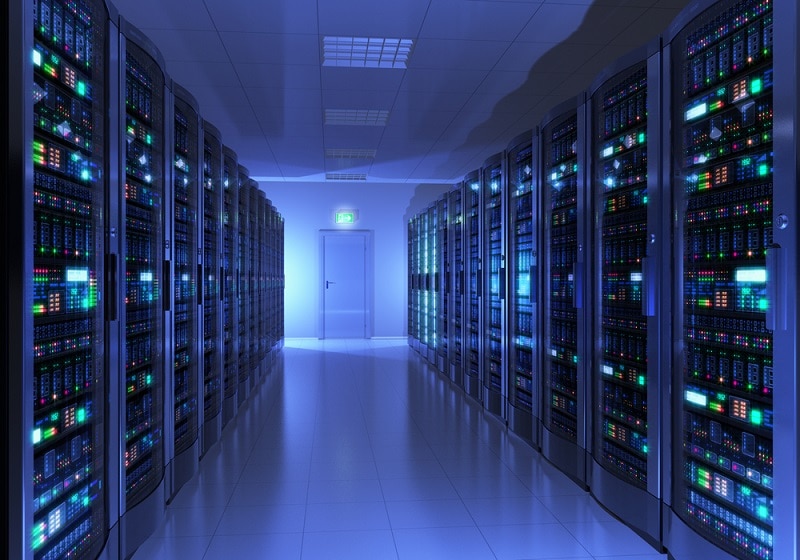 Advantages: Maintaining SOCaaS is much cheaper than buying, deploying, and maintaining an on-site security operations center. There is no need to buy your own hardware or train your own staff, which means organizations can secure their infrastructure extremely quickly.
SOCaaS vendors can leverage state-of-the-start technology and expertise to deliver security results on demand. When augmented with automation, best-in-class security incident and event management (SIEM) technology, and in-depth analytics, the virtual approach can deliver excellent results at a fraction of what it would cost to build an on-site SOC.
Drawbacks: Not all SOCaaS vendors offer the same quality of service. Increasing competition has led some vendors to pursue cost-cutting strategies that put their customers at risk.
For example, it's not uncommon for SOCaaS vendors to outsource infrastructure to offshore companies in Eastern Europe and South Asia. They can charge much less for their services, but geographical distance and time zone differences put a strain on their ability to deliver high-quality incident response services at a moment's notice.
Who It's For: The SOCaaS model is ideal for a few different types of organizations. Because it's the fastest, cheapest way to improve enterprise security, many companies subscribe to SOCaaS services immediately after suffering a cyberattack. For them, the SOCaaS model may be a temporary fix while they build on-site infrastructure.
Small and mid-sized businesses also frequently sign up for SOCaaS services. These companies cannot afford to build on-site security infrastructure, so they look for the best and most reliable security vendor they can find. Even large enterprises outsource their cybersecurity infrastructure to reputable industry-leading SOCaaS solutions like ClearNetwork.
If your organization plans on deploying a SOCaaS, make sure to find a reputable vendor with local expertise available. Take some time to familiarize yourself with the technology, and ensure you have a good degree of visibility into your virtual security infrastructure.
Multifunction SOC / NOC
This approach puts security operations and network operations in the same facility. Using this approach, a single team of security and network professionals can share resources and infrastructure. This is an on-site operations center that performs IT operations, compliance, and risk management alongside security operations.
Read about the difference between a SOC and a NOC
Advantages: The multifunction model makes timely, on-site security processes available to enterprises at reduced cost. Combining network and security personnel minimizes the expense of both departments.
These advantages are even greater for small organizations that may already have overlapping security responsibilities across multiple teams.
Drawbacks: The main disadvantage to a multifunctional approach is that security will often take a backseat to networking. Hiring security talent in a multifunctional environment can be challenging, and distributing shared resources can lead to conflicts.
When networking and security professionals in a multifunction environment disagree about how best to utilize network resources, the security side rarely wins. Networking statistics tend to represent a more compelling value than cybersecurity, because prevention is harder to measure than performance.
Who It's For: Small enterprises with relatively low risk exposures can use the multifunction SOC approach to consolidate security and networking temporarily. It's worth stressing that the multifunction approach breaks down as the company grows, so enterprise leaders need to have transformation strategy in place.
Co-managed SOC
The co-managed SOC model uses on-site monitoring solutions in addition to external staff. This approach may also be called a hybrid approach, since it contains both on-site and off-site elements. These elements may vary widely between different organizations, making co-management a versatile option.
Advantages: The co-managed SOC approach offers enterprises the flexibility to choose which technologies they deploy on-site, and which they do not. This opens up opportunities to delegate low-risk security processes to low-cost SOCaaS providers, while keeping high-impact security tasks in-house.
This also allows the enterprise to prioritize specific security skills over others. If the organization has outsized risks in a particular area, it may use the co-managed approach to dedicate more resources to that area than with any other approach.
Drawbacks: Many co-managed SOCs are handled by managed security service providers whose core expertise is neither IT nor cybersecurity operations. As with SOCaaS, it's incredibly important for enterprises to qualify their partnerships carefully before signing any contracts.
Additionally, there is a risk that this model becomes more expensive over time. You still have to invest in additional hardware, and support the additional overhead of partial on-site infrastructure. If the cybersecurity risk you seek to mitigate isn't likely to be a problem five years down the line, it may not make sense to dedicate resources to this approach today.
Who It's For: Enterprises with budget constraints and highly specific cybersecurity vulnerabilities benefit from the co-managed approach best. Finding the right balance between the security elements you retain control over and the ones you delegate will be a challenge. Be prepared for that balance to change over time, and make sure your co-management partner is willing to accommodate that fact.
Dedicated SOC
The dedicated SOC is a centralized solution that has its own infrastructure, its own team, and a set of processes designed exclusively for cybersecurity. The size, capabilities, and cost of a dedicated SOC can vary widely, but most require at least five in-house cybersecurity experts on the payroll.
Advantages: The dedicated SOC offers complete ownership over all security technology and processes in the enterprise. It gives your team the greatest degree of visibility over your environment, and enables the fastest possible threat response and mitigation.
To put it simply, there is no better solution for day-to-day security excellence than having your own dedicated security operations center.
Drawbacks: Setting up and staffing your own dedicated security operations center is enormously expensive. The technology and infrastructure will require an extraordinary up-front investment, and operating costs will grow year after year. Hiring and retaining talent will get harder over time, increasing overhead at a constant rate.
Nevertheless, for organizations that are constantly under attack from persistent hackers, state-sponsored spies, and cybercriminal organizations, there is no better option.
Who It's For: Large enterprises, public institutions, and government agencies have the resources and the threat profile to justify building and maintaining a dedicated SOC. Cybersecurity vendors must also invest heavily in their own in-house capabilities, for obvious reasons.
Command SOC
The command SOC model describes a network of SOCs distributed over multiple territories. In many cases, this is a linked, global security operation center that consists of multiple dedicated SOCs working in tandem with one another. The command SOC may have specific sites dedicated to certain tasks, like forensics, cybersecurity research, or threat intelligence.
Advantages: The command SOC structure offers the most comprehensive security structure possible. It has the resources and the brainpower to confront the most dangerous challenges in the global cybersecurity landscape.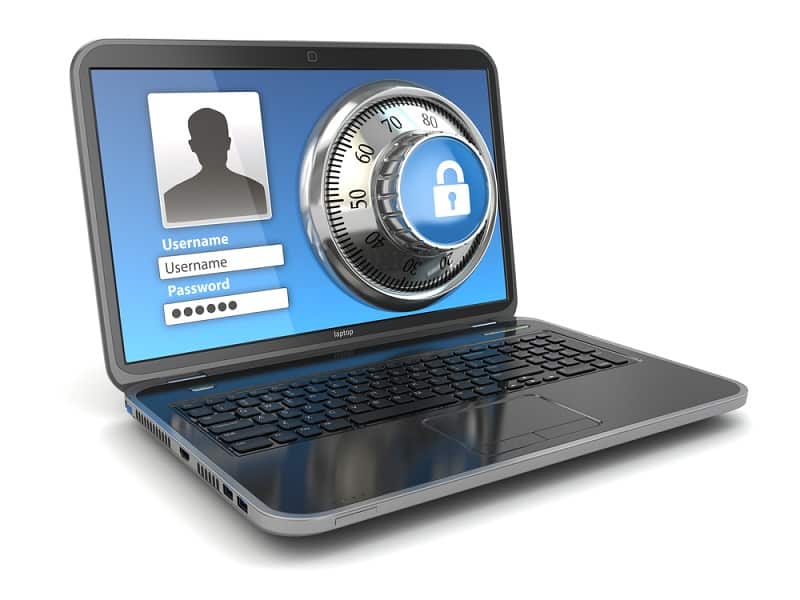 Drawbacks: The sheer level of complexity that the global command SOC approach requires puts it out of reach for all but the largest and most powerful organizations on the planet. Paradoxically, this complexity often makes them vulnerable to the simplest attacks – like when a British teenager hacked into the CIA, the FBI, and the Department of Homeland Security in 2018.
Who It's For: Global 2000 companies and government defense, intelligence, and counterterrorism agencies.
Which SOC Model is Right For You?
Your choice of SOC model will deeply impact security operations success over time. You have to choose a solution that is equipped to handle both today's cybersecurity threats and tomorrow's. The size of your enterprise, its risk profile, and the complexity of your technological infrastructure are all factors to take into account.
In order to be effective, the security operations center needs to have visibility over every aspect of your business. There is a balance point between narrow, hyper-specialized security expertise and the development of a holistic security culture among leadership, staff, and users. Establishing this level of security proficiency requires expert guidance, talent, and resources.
How ClearNetwork Can Help You Secure Your Business
ClearNetwork uses AT&T's AlienVault technology to deploy industry-leading SOC-as-a-service solutions that reduce the complexity and overhead cost of cybersecurity excellence. Our fully managed security solution is versatile and scalable, making it ideal for enterprises of any size. Consult a cybersecurity operations expert to discover how ClearNetwork's comprehensive security service model can augment and secure your business operations.